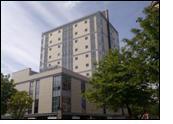 Regency Property Asset Management is a specialist commercial property management practice founded in 2009, offering bespoke property management solutions and commercial property consultancy to landlords and occupiers throughout the North West of England and beyond.

The need for landlords to generate maximum returns from their assets is paramount, particularly in the current climate.

The need for all occupiers of commercial property (including owner occupiers) to gain the most economic use of their property whilst complying with their lease and legislative obligations has never been more important.

Our aim at Regency Property Asset Management is simple... To help you get the most out of your property.

Click on the links on the left for more information.